| | | | |
| --- | --- | --- | --- |
| Sauer Energy Appoints Two New Independent Directors | | | |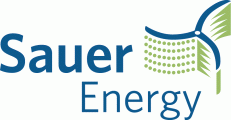 NEWBURY PARK, CA--(Marketwire - December 13, 2010) - Sauer Energy, Inc. ("SEI") (OTCBB: SENY), a developer and producer of home and enterprise scale vertical axis wind turbine (VAWT) systems, today announced it has appointed two new independent members to its Board of Directors.
Jeff Massey and Zohreh Hashemi are both veteran business leaders with expertise in corporate development, leading edge technologies and manufacturing. They bring to four the total number of Directors and, as independent directors, strengthen the Company's corporate governance to industry best practices.
"Jeff and Zohreh have over 50 years combined business, finance and corporate development experience that will prove valuable as we commercialize our wind turbine technology," said SEI Chief Executive Officer Dieter Sauer. "With a reinforced leadership team, we are well positioned for a successful launch of our patented wind turbine in 2011."
Jeff Massey
Jeff Massey is President and Chief Executive Officer of Asbuilt Information Systems, which he founded in 1990 and built to become one of the largest privately held U.S. professional services firms specializing in a wide variety of software implementation and turnkey solutions for building measurement, tenant and corporate space accounting.
It has clients ranging from Fortune 50 to the U.S. Government including Bank of America, Disney, Occidental Petroleum, Pacific Bell, Kaiser Permanente, the Internal Revenue Service and Department of Veterans Affairs. (www.asbuiltinfo.com)
"I am pleased and honored to be a part of the Sauer Energy team," Mr. Massey said. "Renewable energy is the wave of the future, and I am excited to be able to contribute in a meaningful way to the Sauer Energy Wind Turbine."
Zohreh Hashemi
Zohreh Hashemi most recently served as Senior Systems Engineer at Amgen, an S&P 100 biotechnology company. She brings more than 30 years management experience in strategic product development of leading technologies and operations. Additionally, for many years she has and continues to consult to the manufacturing industry in worldwide composite mold and manufacturing equipment operations and corporate development.
Previous to Amgen, she held senior management positions at Bax Global, Sony Entertainment, Hughes Aircraft and Universal Studios.
Commenting on her appointment to the Board, Ms. Hashemi said, "Having spent over 30 years managing strategic product development of leading edge technologies and developing manufacturing operations, I believe the Sauer Energy wind turbine holds great promise to redefine the global renewable energy marketplace. I am enthusiastically looking forward to building Sauer Energy into an industry leader."
Forward-Looking Statements
This news release includes forward-looking statements made pursuant to the safe harbor provisions of the Private Securities Litigation Reform Act of 1995. While these statements are made to convey Company progress, business opportunities and growth prospects, readers are cautioned that such forward-looking statements represent management's opinion. Whereas management believes such representations to be true and accurate based on information and data available to the Company at this time, actual results may differ materially and are subject to risk and uncertainties. Factors that may cause actual results to differ include without limitation: dependence on key personnel and suppliers; SEI's ability to commercialize its wind turbine technology; ability to defend intellectual property; wind turbine material and component costs; competition; economic conditions; consumer demand and product acceptance, and availability of growth capital.
Additional considerations and risk factors are set forth in reports filed on Form 8-K and 10-K with the SEC and other filings. Readers are cautioned not to place undue reliance upon these forward-looking statements; historical information is not an indicator of future performance. The Company undertakes no obligation to update publicly any forward-looking statements.