| | | | |
| --- | --- | --- | --- |
| Sauer Energy Appoints Corporate Communications Director | | | |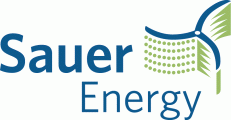 Jan 10, 2011 07:55 ET
NEWBURY PARK, CA--(Marketwire - January 10, 2011) - Sauer Energy, Inc. ("SEI") (OTCBB: SENY), a developer and producer of home and enterprise scale vertical axis wind turbine (VAWT) systems, today announced that it has appointed John Shaw as Director of Corporate Communications. In this role, he will direct Sauer Energy's investor, public and media relations activities and report to the Company's chief executive officer.
Mr. Shaw brings to the newly created position over 25 years experience as a corporate communications professional, journalist and securities industry executive. Since 1992, he has counseled a variety of emerging-growth companies on corporate communications and investor relations issues. During this time, Mr. Shaw served as Vice President - Corporate Communications for public companies and venture capital firms including Loudeye Technologies and Digital Media Campus. He also served five years with two leading financial PR consulting firms, the Financial Relations Board and Sitrick & Company, where he led a number of key client engagements for companies ranging from emerging growth to Fortune 500.
Prior to becoming a management consultant, Mr. Shaw was a stockbroker with E.F. Hutton, an award-winning journalist at a Gannett newspaper, on-air reporter/anchor for a CBS Television News affiliate, and reporter for The San Diego Business Journal. Earlier, he served as a Captain and Communications Officer in the United States Marine Corps. He received his Master's Degree in management from Webster University and a B.A. in psychology from the University of Arizona.
Dieter Sauer, SEI Chief Executive Officer, commented, "Sauer Energy is positioned for strong growth in 2011 as we begin to commercialize our patented, breakthrough technology. We have growing interest from investors and the media, and are reinforcing our management team for higher levels of Company investor and public relations.
"John is a highly accomplished, veteran corporation communications executive who knows the emerging-growth company marketplace," Mr. Sauer said. "I am pleased to welcome him to Sauer Energy."
Forward-Looking Statements
This news release includes forward-looking statements made pursuant to the safe harbor provisions of the Private Securities Litigation Reform Act of 1995. While these statements are made to convey Company progress, business opportunities and growth prospects, readers are cautioned that such forward-looking statements represent management's opinion. Whereas management believes such representations to be true and accurate based on information and data available to the Company at this time, actual results may differ materially and are subject to risk and uncertainties. Factors that may cause actual results to differ include without limitation: dependence on key personnel and suppliers; SEI's ability to commercialize its wind turbine technology; ability to defend intellectual property; wind turbine material and component costs; competition; economic conditions; consumer demand and product acceptance, and availability of growth capital.
Additional considerations and risk factors are set forth in reports filed on Form 8-K and 10-K with the SEC and other filings. Readers are cautioned not to place undue reliance upon these forward-looking statements; historical information is not an indicator of future performance. The Company undertakes no obligation to update publicly any forward-looking statements.